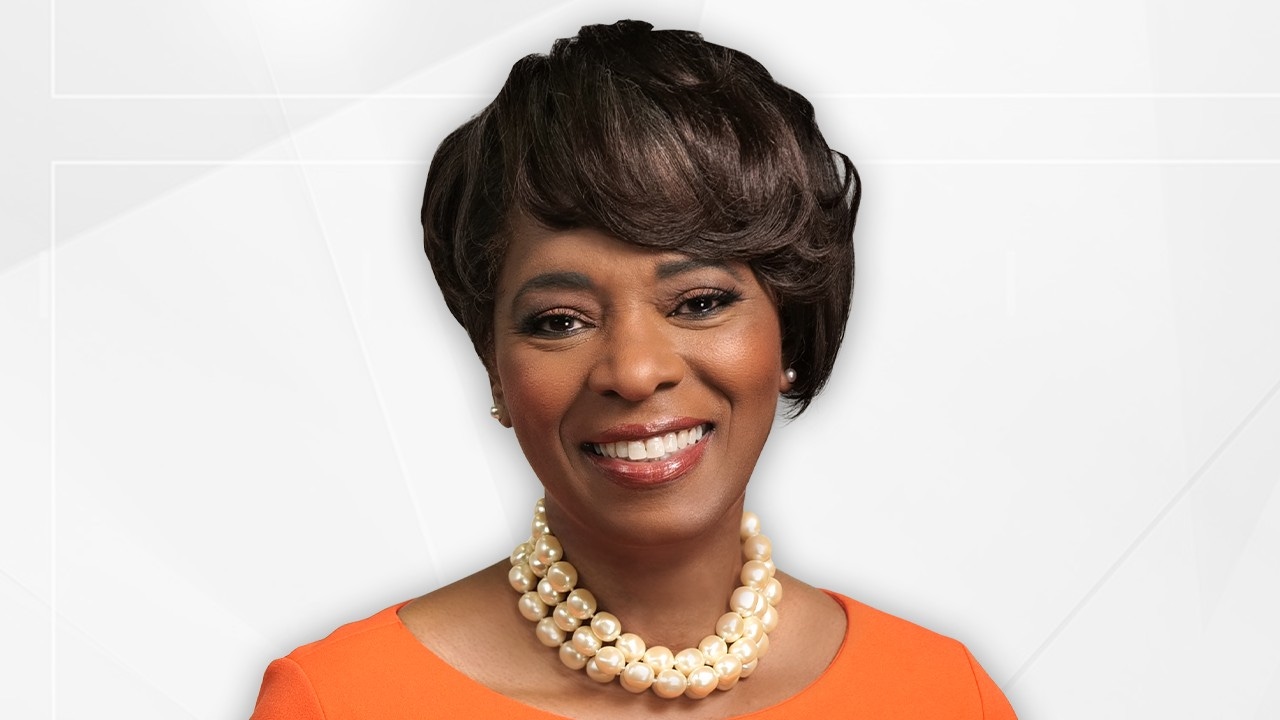 Elaine Houston
Elaine Houston is an award-winning journalist. In 2023, she was nominated for two New York EMMY awards. In 2022, she won her first New York EMMY award. That same year, she also won a New York State Broadcasters Award. In 2020, the National Association of Black Journalist presented her with its Journalist of Distinction award. In 2021, she received the New York State Broadcast Association Award for her half-hour special 'After George Floyd: The Talk. That same organization presented Elaine with an award for her 'Today's Women' segment in 2017.
Elaine also has a podcast, The Elaine Houston Podcast and received the New York State Broadcast Association Award for Outstanding Podcast in 2022.
She joined WNYT in January 1990. Today, she is the co-anchor of NewsChannel 13 Live at 5:00 and 5:30 as well as a reporter. She has covered everything from the inauguration of Donald Trump, to the historic Women's March in Washington-DC, to tornadoes in Oklahoma, to Massachusetts Senator John Kerry's bid for the White House, to the Elian Gonzalez controversy in Havana, Cuba.
As the education reporter, Elaine highlighted outstanding teachers and students with her "Top Teacher" and "The Best and the Brightest" programs. Her passion for education has resulted in her creating an Education Forum for 100 teachers in 2011 to discuss the controversial Teacher Evaluation process. She received the Employee of the month award for her efforts in that project.
In 1999, in her capacity as an education reporter, she organized a weekend trip to Space Camp in Canada for 30 educators. The goal was to help the teachers encourage their students to pursue careers in science and exploration.
Elaine has received numerous education awards including, the SAANY's award in 2009 for outstanding education stories and the PTA lifetime award in 2000. She has a passion for highlighting women and covering issues that affect women with her 'Today's Women' reports. She focuses on everything from the growing number of women who find themselves homeless, to the growing number of women changing their communities and the lives of other women through entrepreneurial enterprises, leadership roles, and non-profit organizations. Elaine has stood out with her annual Capital Region women's known as SHEspeaks2me. Filled with speakers, vendors, workshops, and giveaways, they are sold-out events.
WNYT in 2011 again honored Elaine with the Employee of the Month award for creating a company-wide lip dub video, which generated hundreds of hits on the WNYT website.
Equally as important as her professional career is her work in the community and the world. In 2012 Elaine's humanitarian efforts were recognized in a cover story in the June issue of HERLIFE magazine. Also, in 2012, she received the Distinguished Community Service award from New York Gov. Andrew Cuomo.
In April 2005, Elaine received the Trefoil Award from the Hudson Valley Council of the Girl Scouts. The award recognizes outstanding members of the community who present positive role models to today's Girl Scouts.
In May 2004, the College of St. Rose bestowed an honorary doctorate degree upon Elaine for her work in the community as well as her stories on teachers and her commitment to education. That same month the Women's Press Club selected Elaine as the Media Person of the Year for her accomplishments in the community and her work at WNYT.
Elaine's first book was published in March 2004. "The Friendships Between Women" is a compilation of letters from women on tragedy and triumph.
In February 2004, Elaine received the Journalist of the Year award from Urban Voices Newspaper for her positive stories on people of color. That same month she also received a community service award from the Chocolate Thunder Marching Band for her stories that chronicled the trials and triumphs of this award winning marching band.
In January 2004, Elaine was awarded the NYS PTA life member award for her series Education Spotlight, Educator of the Week and other work celebrating teachers and students.
In February 2003 Elaine was awarded the governor's African Americans of Distinction Award for her contributions to her profession and the community.
In 2001 Elaine received the Governor's Women of Courage and Vision Award for her contributions to her community and her profession. She also received the Colonie Chamber of Commerce Women in Professions Award for her professional and community achievements.
Elaine created a communications program at the Arbor Hill Community Center, teaching children ages 9-12 the basics about the broadcast business. In 1998 Elaine created the "Cookie House," an after school tutorial program for kids. Much of her spare time is spent traveling to schools, meeting with and talking to young people.
In 1996 she received an award for her community service from the Twin Rivers Council of Boy Scouts of America and the State University of New York's Black Student Alliance.
A native of St. Louis, Missouri, Elaine earned a doctorate degree in 2023 from St. John Fisher University in Rochester, New York in Executive Leadership and Social Justice.  She earned a Master's Degree in International Women's Studies in 2009 from the State University of New York's Empire State University. She holds a B.S. in Journalism from Southern Illinois University-Carbondale.