New 21+ law to buy whipped cream canisters in NY draws mixed reaction
Add whipped cream to the list of things you cannot buy until you turn 21.
Many people may not have realized this, but the new law went into effect last November.
NewsChannel 13 spoke to a couple of corner stores and gas stations on Wednesday. Many of the employees didn't know the law was in effect. Whipped cream cans are filled with nitrous oxide, which is often known as laughing gas. If it is used improperly, it can be dangerous.
Supporters of the bill argue that teens could potentially get high. There are some stores that are now requiring ID for you to purchase whipped cream. Over at Stewart's in Menands, they have a sign that says you have to be 21 to buy whipped cream.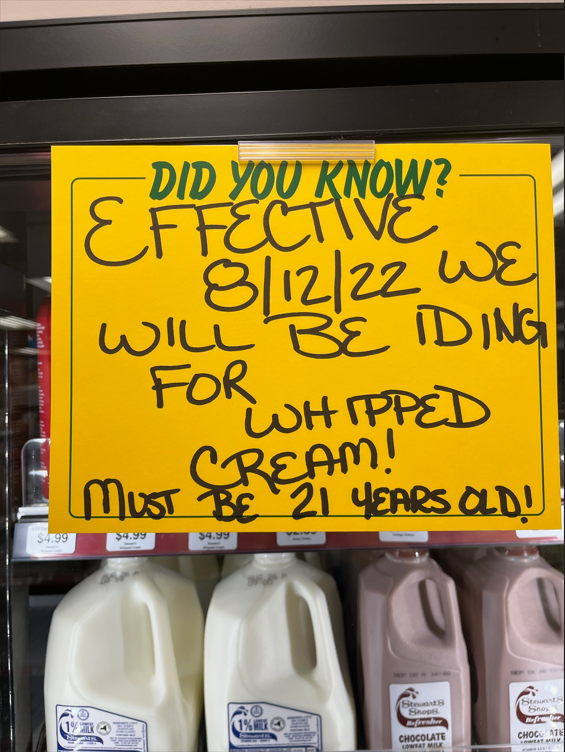 NewsChannel 13 spoke to people outside the Capitol to get their thoughts on the law. The reactions varied. We spoke to people who were in favor of the law. We also spoke to people visiting Albany from Connecticut who believe this law goes too far.
"I agree with it 100%, 'cause I guess young kids are trying to get high off of it or something," said Fiore Polera, an Albany resident.
"I think it is a bit extreme, because I think the amount of people using whipped cream for whipped cream purposes is a lot bigger than people using it for that reason, so if kids like it with ice cream and stuff," said Yash Thakur, who was visiting Albany from Connecticut.
Sen. Jospeh Addabo Jr. sponsored legislation banning the sale of whipped cream. He wasn't available for an interview, but a spokesman sent NewsChannel 13 a statement from him:
"Nitrous oxide is a legal chemical for legitimate professional use, but when used improperly, it can be extremely lethal," said Addabbo. "Sadly, young people buy and inhale this gas to get 'high' because they mistakenly believe it is a 'safe' substance. This law will eliminate easy access to this dangerous substance for our youth."