Poll: Less than 50% of New Yorkers 'certain' they will vote in midterms
Less than half of all New Yorkers have concrete plans to vote in the midterm election.
SurveyUSA polled 1,046 registered voters exclusively for NewsChannel 13.
They found just 46% of people said they were "100% certain" to vote.
However, that doesn't mean no one else is voting. Another 22% said they were "likely" to vote.
The remainder of people, 32%, said they were on the fence, or were "unlikely" or "certain" not to vote.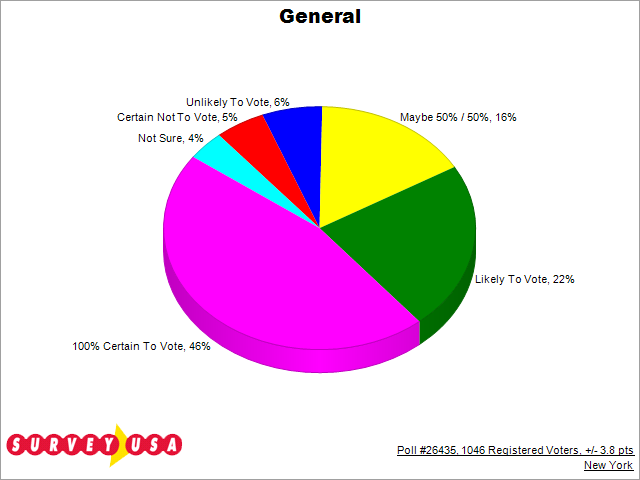 Click here for the full results.