Poll shows potential 2024 Biden-Trump rematch close in New York
In a hypothetical rematch between President Joe Biden and former President Donald Trump, the Democrat would carry New York – but only by a slim margin.
Our NewsChannel 13-SurveyUSA poll asked New Yorkers how they would vote if a 2024 race between Biden and Trump was held today. The results show Biden with a five-point lead – 42% to 37% for Trump.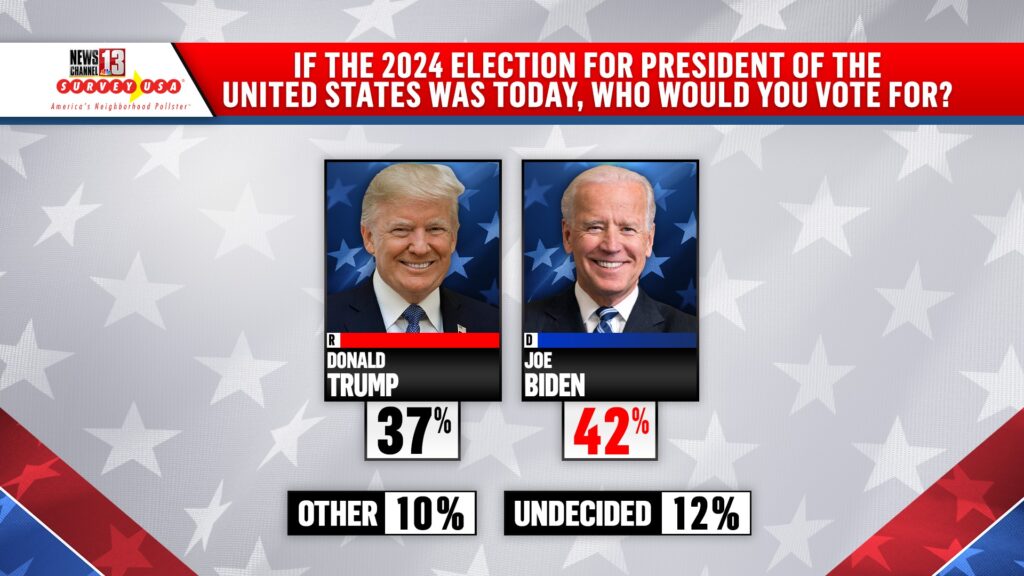 Another 12% are undecided and 10% would vote for someone else.
Political science expert Ron Seyb of Skidmore College says it's surprising to see in a state President Biden won handily.
However, that it could be telling in the midterms, he says. The midterms could be a chance to punish the party in power, according to Seyb. It could also mean people want an alternative to Biden.
Seyb doesn't think the numbers don't say much about what a real potential match-up between the two would look like.
Meanwhile, Biden's approval has fallen into negative territory in New York. Only 45% approve of the job he's doing, while 51% disapprove.