Empire turmoil: Coach Ware fired, key players leave team
Albany Empire owner Antonio Brown fired interim head coach Damon Ware after Sunday's loss at Carolina, and the dismantling of the Empire has started.
Ware said he and the team did not get paid on Friday before the game — which is standard operating procedure — and that ignited a heated exchange between coach and Brown on the team bus and the chain reaction that followed.
Brown said there was a mix-up with switching over bank accounts from previous owner Mike Kwarta, but that the issue has been corrected and players and coaches should be getting paid on Monday.
In the meantime, players who were upset over not being paid on time and were not happy with new ownership were released. Those players include starting quarterback Sam Castronova and reigning National Arena League MVP wide receiver Darius Prince.
NewsChannel 13 also got word the disgruntled players were locked out of their hotel rooms here in Albany when they returned from their game against Carolina.
The police were called. They told Brown the players needed to be allowed back into their rooms to get their belongings.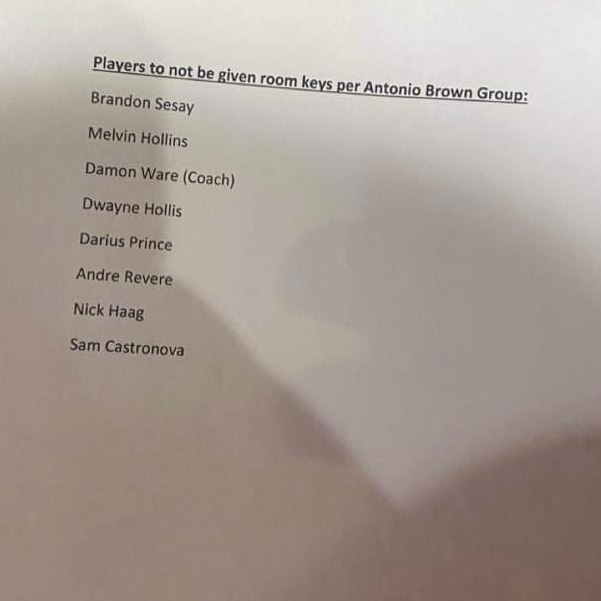 Meantime, Michael Hall, kicker of the Albany Empire, said he was punched in the face by another player.
Soon after the interview, other players came rushing down, disagreeing with Hall's accounts of the incident that happened.
NewsChannel 13 tried to get some of the players you heard on that video on camera, but they declined.
Some players say Hall is spinning an unfair narrative, and isn't telling the truth. However, Hall is sticking to his story.
Hear his response by watching the video.