Rotterdam couple's home becomes makeshift emergency spot after fire at nearby camp
ROTTERDAM – Al and Diane Singleman didn't think they'd be hosting dozens of children in their yard Tuesday.
"Luckily enough, I stocked a lot of water on hand for whenever there might be a water break, and so we had plenty of water, so my daughter went downstairs and got two cases of water and brought them up so everybody could have some water," said Diane.
The children left spring break camp and Eager Explorers Daycare at Sportime in Rotterdam because of a fire.
"When we got to the scene there was heavy smoke inside. There was no visible fire, so we opened the door and made an initial attack and went in five, ten feet and it just got too hot and smoky. We had to come back out, had to wait for the responding apparatus," said Carman Fire Chief Scott Sloan.
Sportime officials say a faulty power line at their access road caused various transformers, including one at their facility, to catch fire.
Firefighters faced some challenges.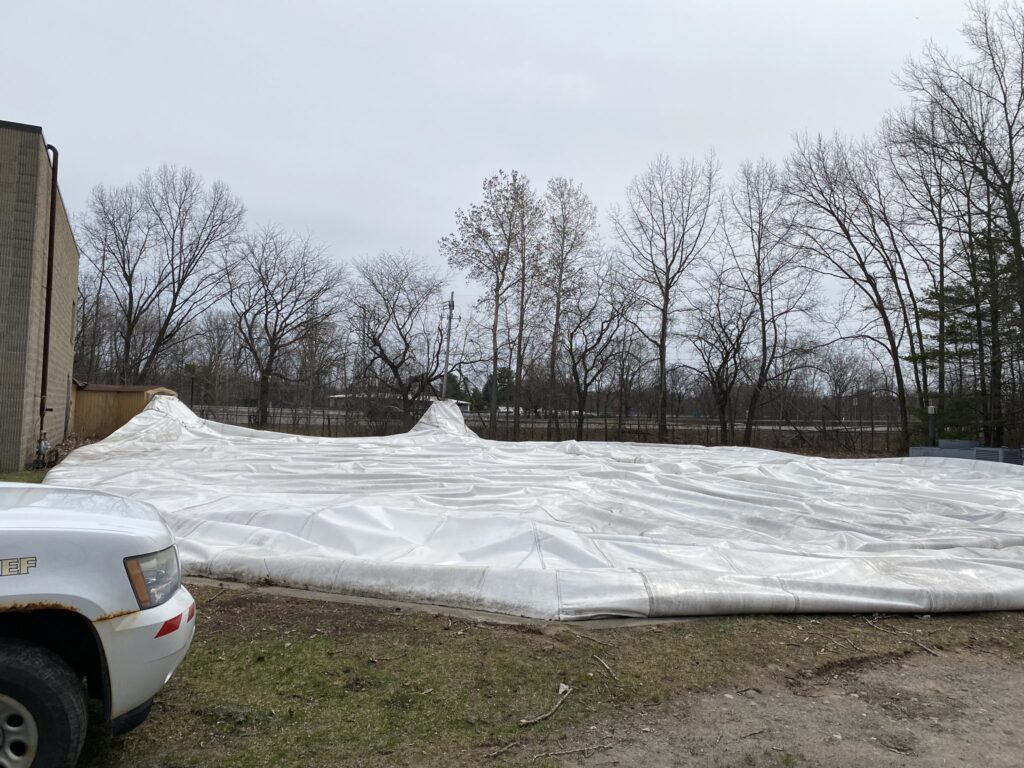 "Initially there was a live power line down across the driveway, so responding apparatus couldn't get in. The wire was too low. But once NiMo got the line cleared, we were able to go," the fire chief said.
When the power was cut, that also affected the dome at the sports complex, which slowly deflated.
There were no injuries.
A group of children from the daycare and camp were taken to the Singleman home.
"My grandson goes there and my daughter called me up and said can we bring the kids over here, we can walk through the back in the woods and I said sure, bring them over," said Al Singleman. "We've got water, we've got stuff, use the bathroom, use the house whatever."
"There was a power line down and they couldn't enter on Curry Road to pick up the kids," added Diane.
With Curry Road shut down, the Singleman house became the pickup point for parents.
Al is a proud submarine veteran. He and Diane offered a haven and hospitality in an emergency.
"This was take care of the neighborhood, take care of the community," he said. "That's what we do."