New Yorkers weigh-in on hot button issues
The Supreme Court's reversal of Roe v. Wade had a big impact on the way New Yorkers are voting. That's according to our exclusive NewsChannel 13-SurveyUSA poll.
We asked: "On a scale of one to ten, how much will the Supreme Court's reversal of Roe v. Wade affect your votes this year?
A majority of the pollers, 28%, said it was a ten, 12% considered it a five, another 12% said one.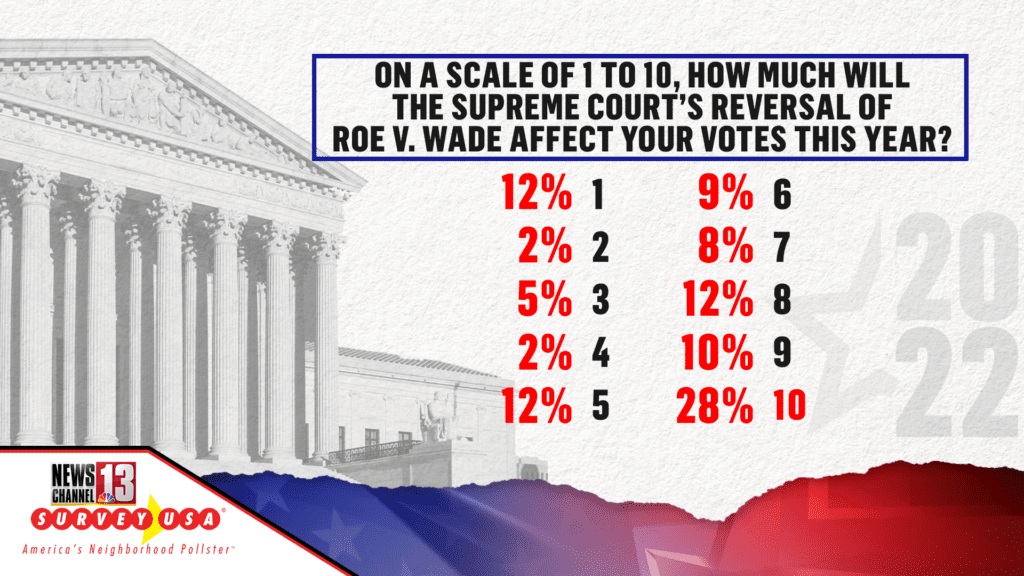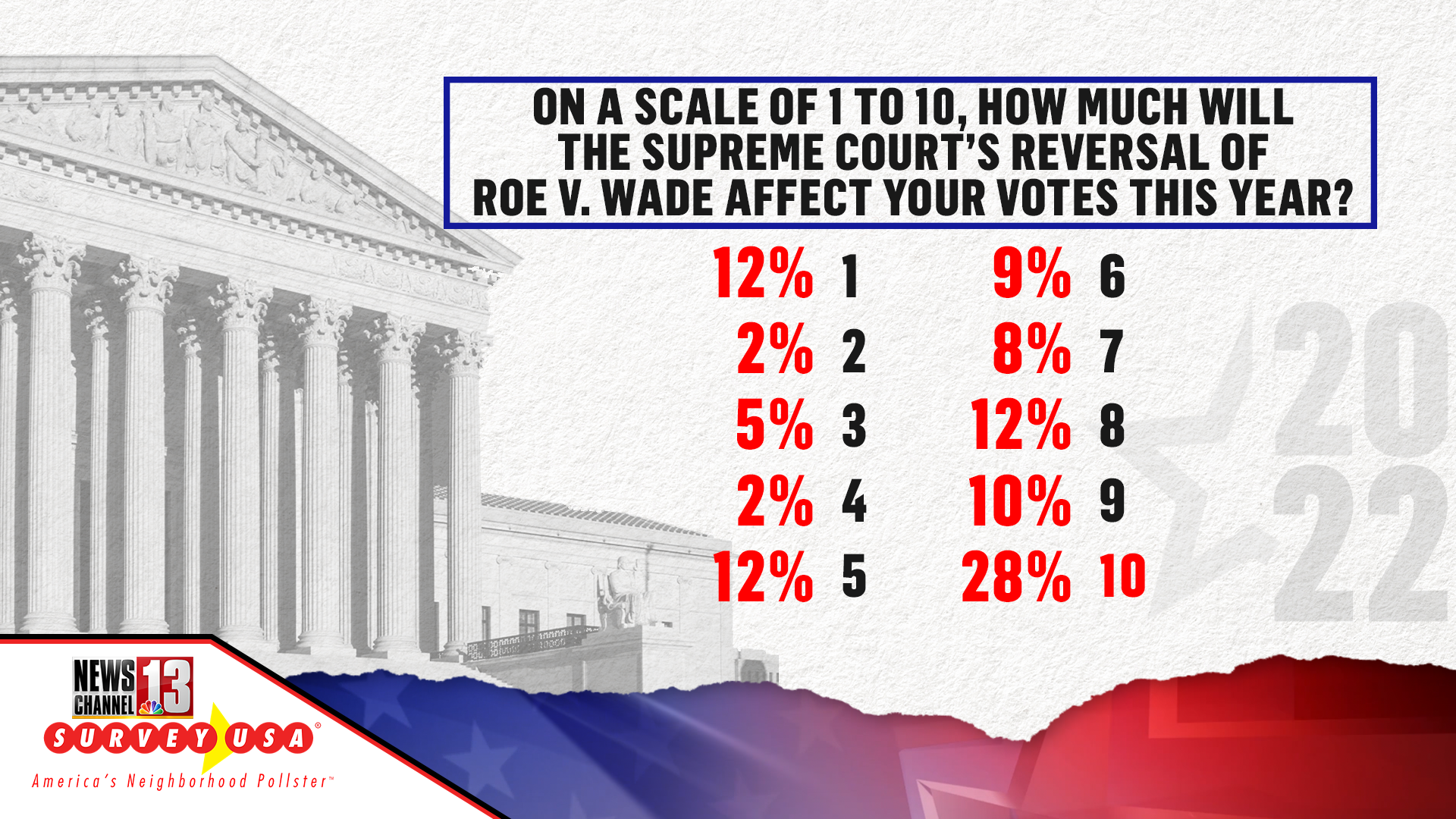 "Which one of these issues is most important to you in deciding how you will vote this year?"
Inflation is at the top with 37%, then, 18% of people said abortions, crime is the third on the list at 12%.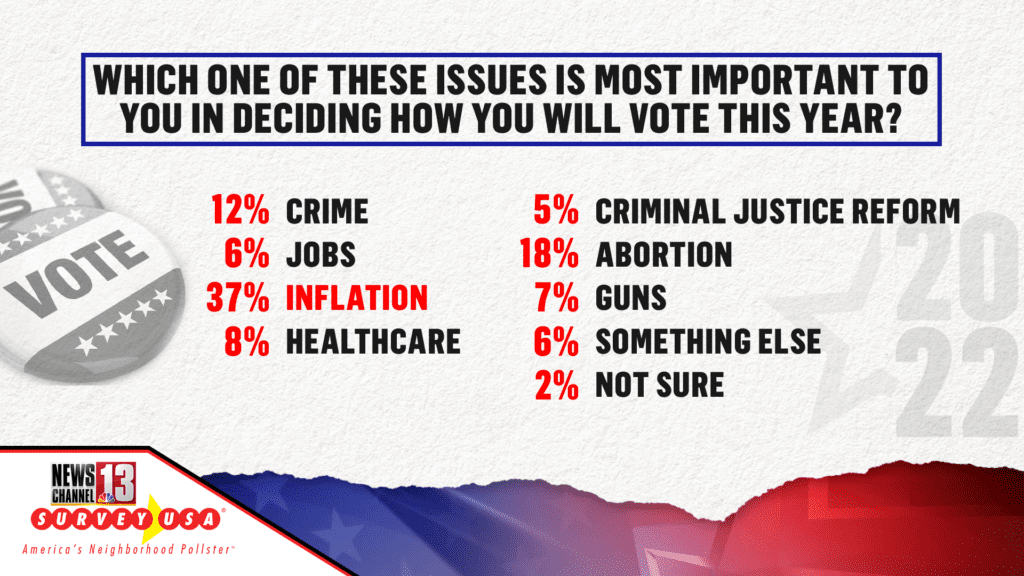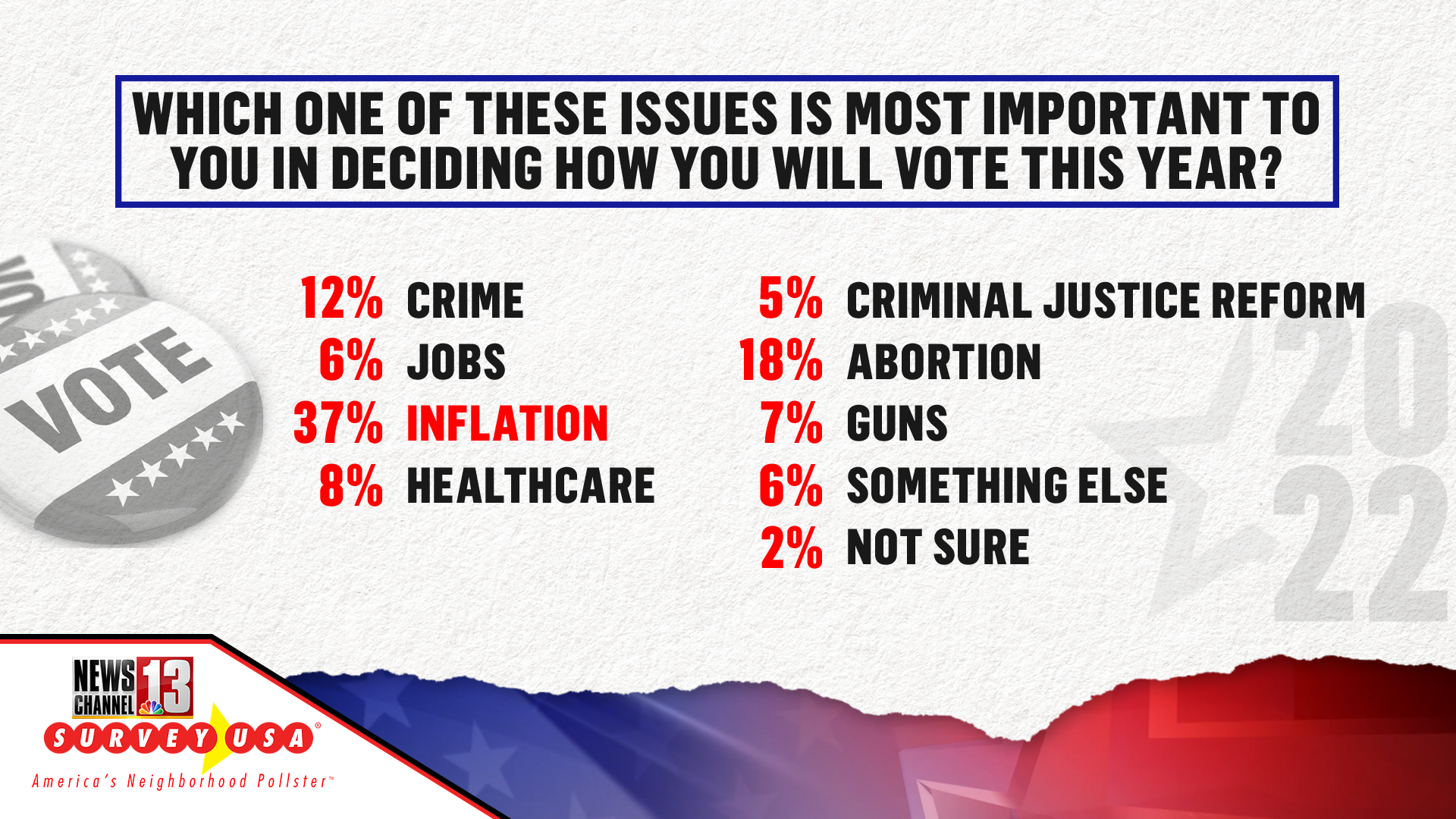 Our SurveyUSA poll dove deep into the topic of crime. One question asked, "Compared to one year ago, how do you feel about crime?"
The survey found 61% of people said they feel less safe today. Only 6% said they felt more safe, while 32% saw no difference.