Poestenkill town board floats water district to fight PFOAs
Water filled with potentially dangerous chemicals has been an issue in Poestenkill for 18 months, and residents still don't know where they came from.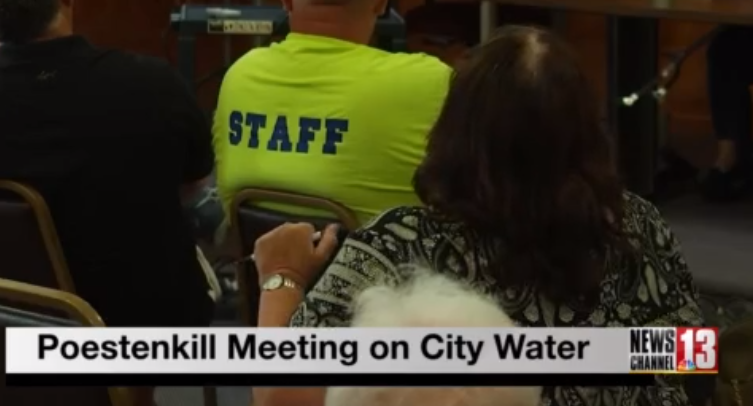 Just like the residents, board members also want to know where the chemicals originated from, but in the meantime their plan is to expand their current water system into District 2.
Thursday, July 21st, a proposal of the expansion was presented to a room full of Poestenkill residents eager for answers, unfortunately many of those questions will still go unanswered.
Board Member Eric Wohlleber blames the State's Department Of Environmental Conservation. "They have not done their job in Poestenkill we have to know what the source of the PFOA is, so we know how large the contamination is," he said.
At this time the town just has a map from December 2021 that shows the area where PFOA was found…this area marked as district 2 would be the people who benefit from the water expansion, but it leaves one resident in attendance out. "My water looks like you take a clear glass of water and you add Hershey's chocolate to it, and you stir it up until it goes through that filtration system, she said. It makes me sad, it's only about a half a mile and I understand that it's a matter of money."
The current layout of District two cost about 5.5 million dollars. If the board gets the grant they applied for that still leaves residents responsible for a little more than $1300 if they use the water and almost $900 if they don't use it.
Poestenkill's Town Supervisor, Keith Hammond says he will not ask residents to vote on this current proposal with these high costs.
Wohlleber says the town need's help not just from the Federal level but also the State. I think it's time for Gov Hochul to say the word Poestenkill for the first time, tell us where she stands and get out here and help these folks," said Wohlleber.
Wohlleber says he doesn't even want to think about what happens if they don't get the grant money, but their plan is to get the cost down as much as possible.