New York State Trooper recovering after shooting on I-88 in Duanesburg
A suspect accused of shooting a state trooper is dead, state police said. It's believed the suspect, Nelson Troche, 32, of Schenectady shot himself. He was flown to Albany Medical Center and pronounced dead.
All lanes of I-88 are now reopened, the New York State Police said.
Meantime, the trooper who was shot, Richard Albert, is recovering. The trooper, who has been on the job for more than 20 years, was treated and later released at Ellis Hospital for a gunshot wound to his arm.
This began around 11 a.m. Friday, when Albert saw an SUV he saw going more than 100mph on Interstate 88. The routine traffic stop quickly turned dangerous as gunfire rang out from inside the stopped vehicle, with one of the bullets striking Albert.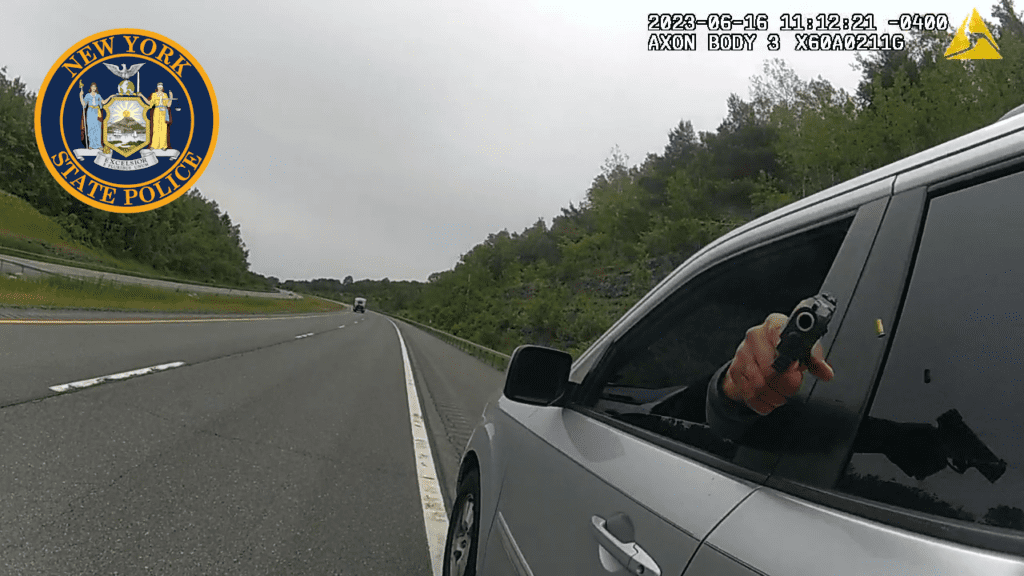 After the "officer needs assistance" call went out, police from numerous area agencies raced to the scene. A manhunt got underway, and in less than two hours, two suspects — the alleged gunman and another person in the SUV — were in custody.
No one else was hurt.
Traffic was blocked off for a while in the search zone. Businesses that had received push alerts locked their doors to prevent any armed suspected from coming in. Things were back to normal by about 1 p.m.