Water main break affecting Troy businesses
A water main break shut down streets and businesses in Troy on Friday.
A CDTA got stuck in a sinkhole caused by the break.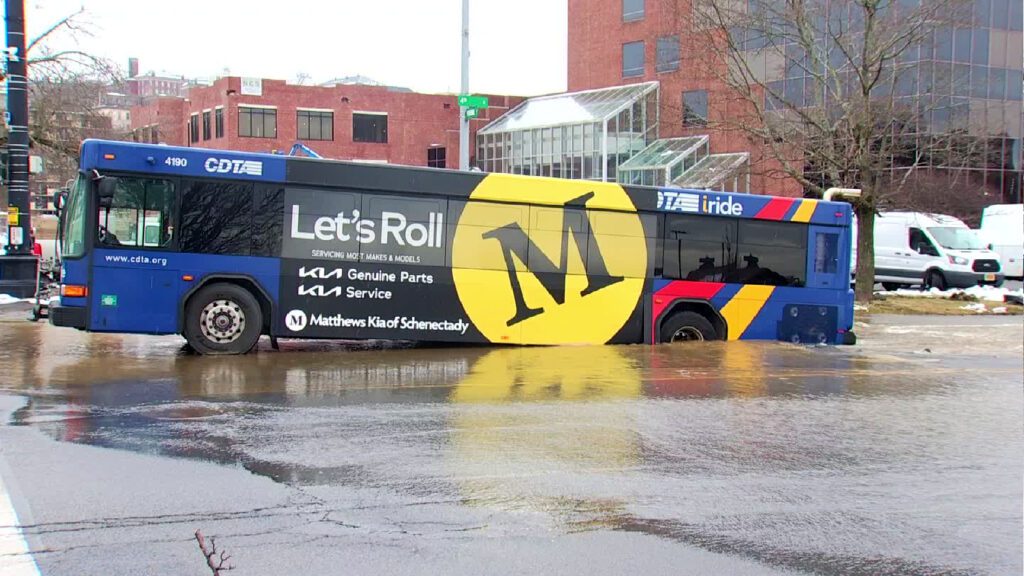 The Troy Police Department and Troy Fire Department, along with the water department were at the scene assessing the damage and working to fix the street.
This happened on St. Patrick's Day. It's one of the busiest days of the year for bars in the area.
Dinosaur Bar-B-Que had to cancel lunch service during St. Patrick's Day and the NCAA tournament.
One doctor's office had to cancel a number of appointments.
The cause of the break is not known.
People in the area are being asked to conserve water, and expect low water pressure.