Rock Voices concerts to benefit Kelly's Angels
They rock – a full choir singing the rock classics, accompanied by a rock band.
Rock Voices, a non-audition choir, is rocking out this weekend on stages at Shaker High School and Saratoga Springs High School.
"We'll be doing music from Fleetwood Mac, the Eagles, Crosby, Stills and Nash, Extreme, Justin Timberlake, Any Grammer, Indigo Girls, all sorts of really interesting music," Rock Voices director Nate Altimari said.
They'll have 100 singers at Shaker on Saturday and 120 on Sunday in Saratoga.
"Having just as much fun and supporting Kelly's Angels at both concerts," he said.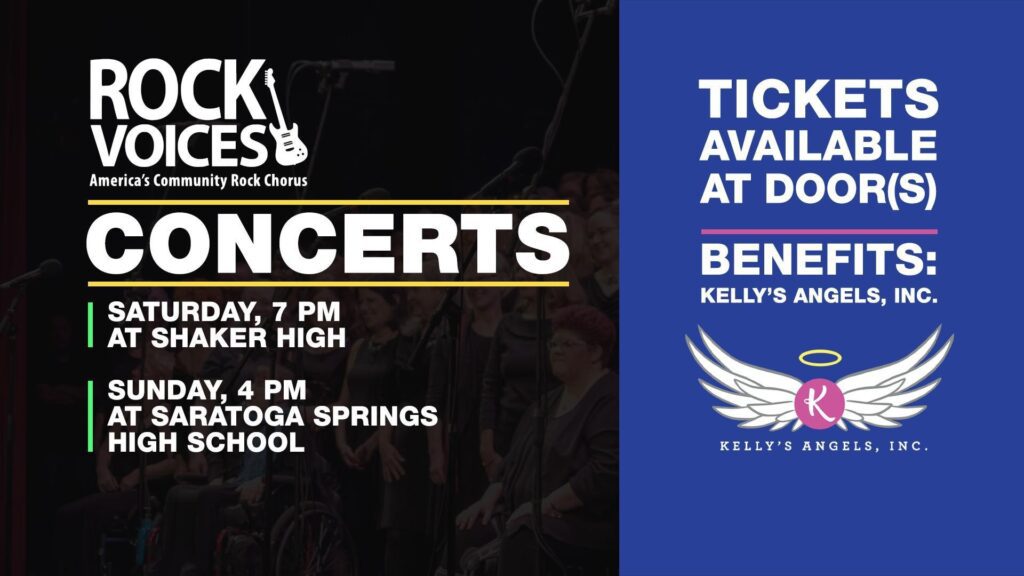 Every time they perform, every concert they put on, they partner with a local charity. This weekend, they've chosen Kelly's Angels, the all-volunteer organization that helps kids who've lost a parent to cancer or are currently battling.
"Any way we can give back to the community that supports us, we will find that opportunity," Altimari said.
There are two shows this weekend – 7 p.m. Saturday at Shaker High and 4 p.m. Sunday at Saratoga Springs High. Tickets are available at the door.